If you drop in the regular opening hours of the restaurant the menu will change depending on the season and what the fjord, mountains and our berry bushes has to offer.
Off season the menu will be a bit more limited.
Deer-Burger, Bacalao and icecream made of brown cheese will most likely always be on the menu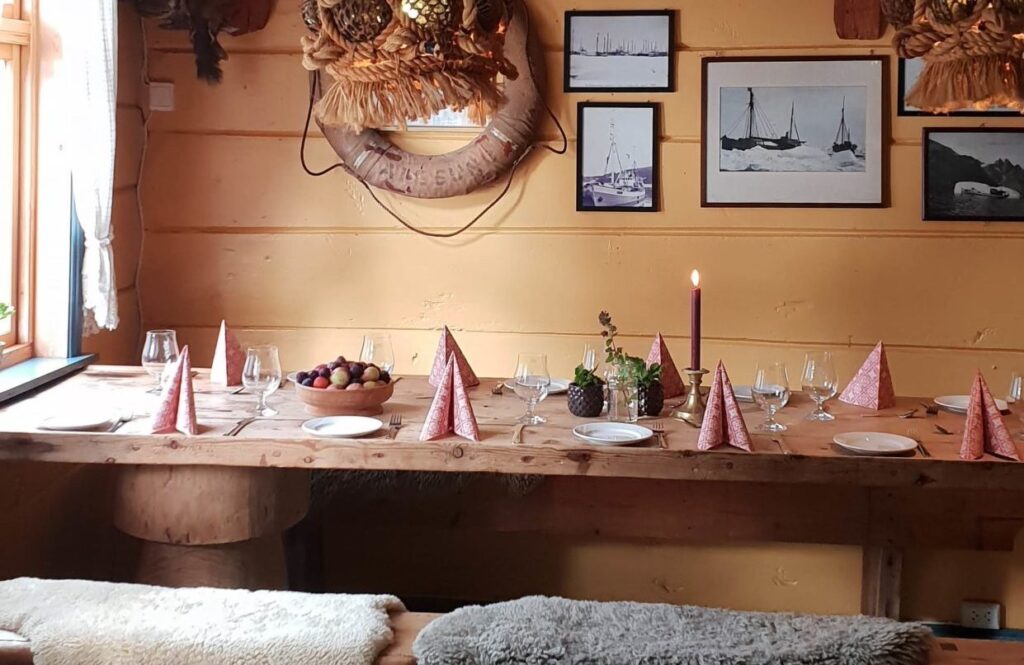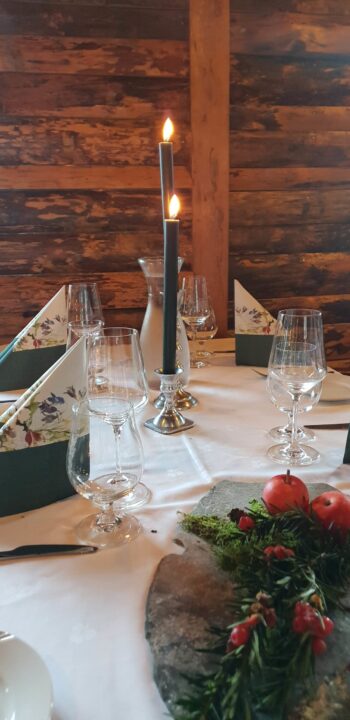 If you like to have a celebration, conference or other event with us, we will put together a menu of your taste.
Tapas with hot and cold dishes from our fjords and mountain sides. Buffèt with red and white bacalao and homemade olive bread is also a popular choice.