We have various options for accomodation on the farm. 
You can either rent single or double rooms on the farm house with a shared bathroom or you can rent "Mimrebu" – a cabin for up to 6 people.
In  "Svensktoppen", 200 metres above the farm yard we have 5 rooms with shared bathroom and a small common area.
Meals are not included in the price
Breakfast starts at 09.00 
Lunch/Dinner follows the opening hours of the restaurant – it is not necessary to book a table 
The loft on the farm house


Cabin with a living room and  kitchen nook. bathroom with shower. 2 bedrooms and a small loft with 2 beds.
1 day – 1800,-
2 day – 2400,-
3 day – 3000,-
4 day – 3600,-
5 day – 4200,-
6 day – 4800,-
1 week – 5400,-
2 week – 10000,
3 week – 15000,
4 week – 20000,
1 day – 1200,-
2 day – 1800,-
3 day – 2400,-
4 day – 3000,-
5 day – 3600,-
6 day – 4200,-
1 week – 4800,-
2 week – 8000,-
3 week – 12000,-
4 week – 16000,-

Basement floow on a house 10 minutes above the farm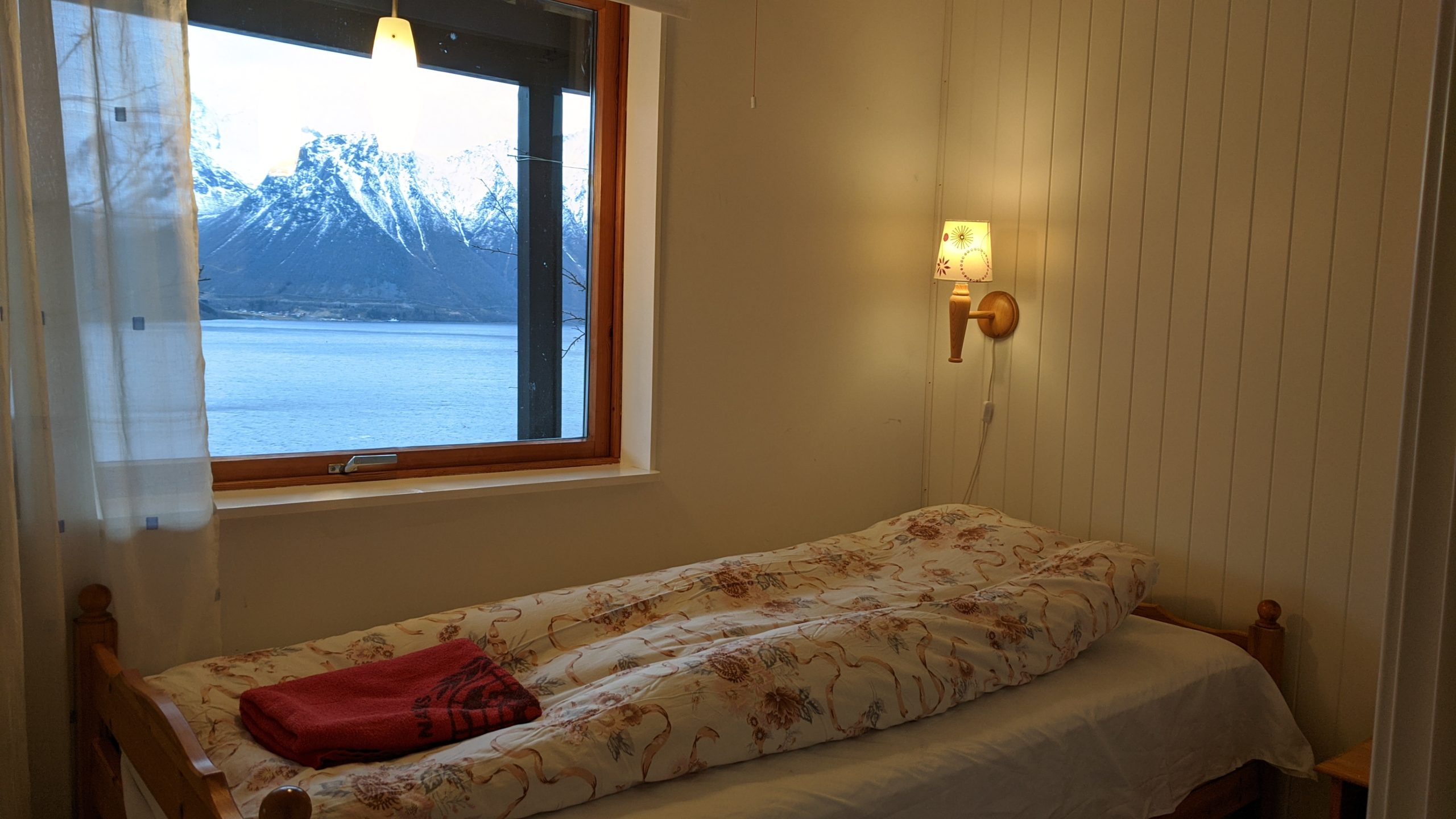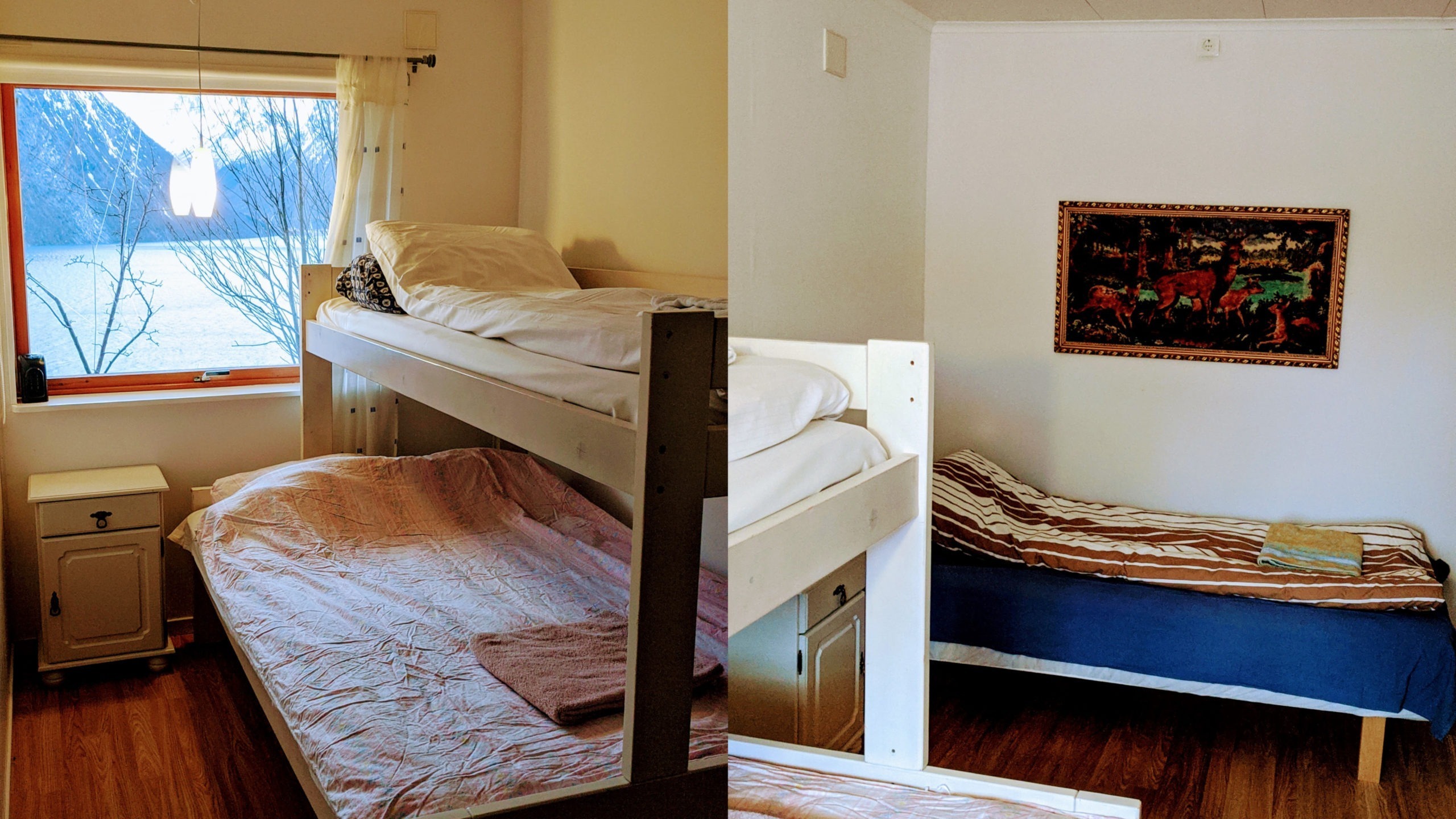 Room 4
Famlily room
120 cm bed + bunk bed
Single bed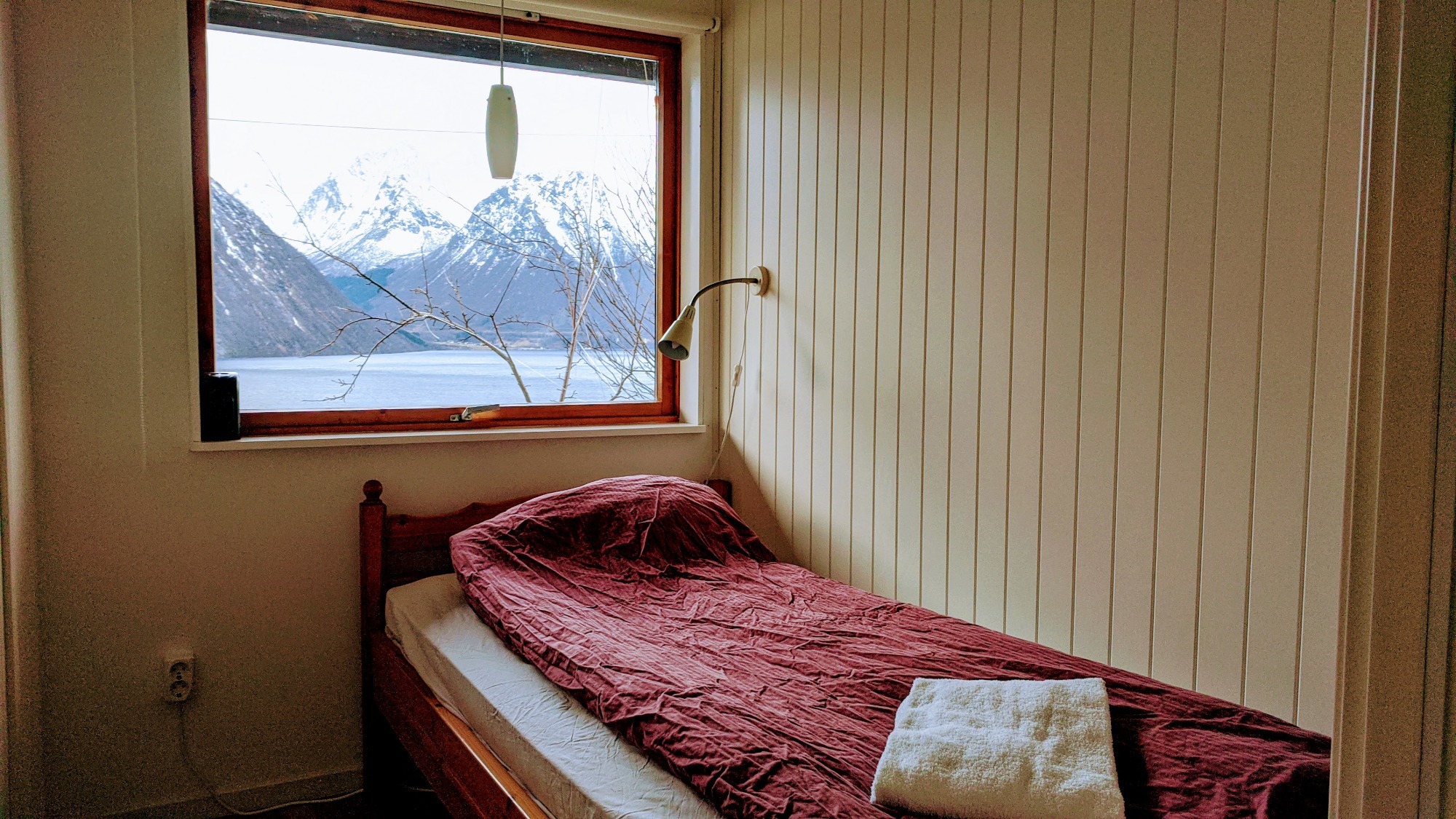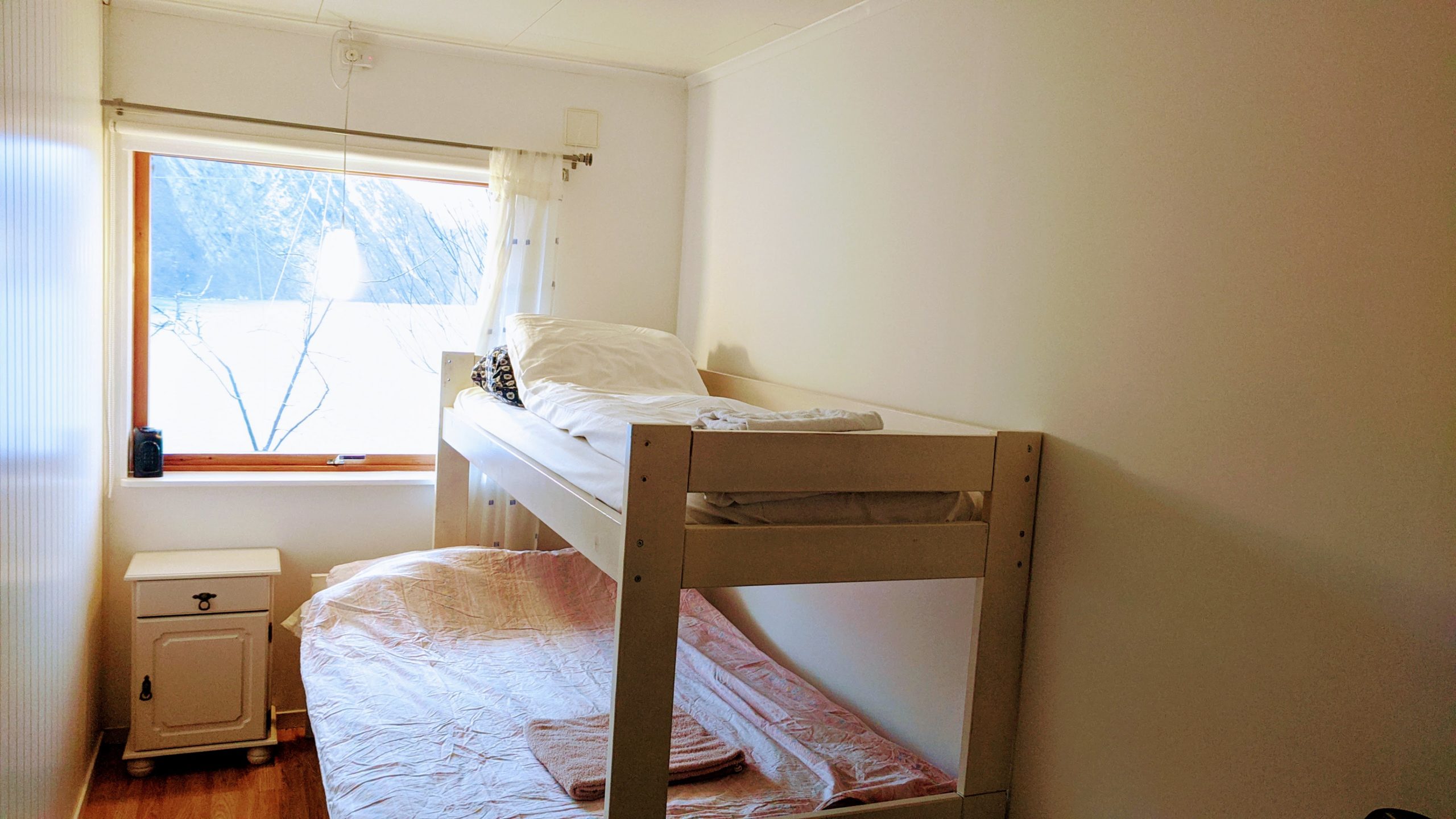 Room 3
120 cm bed + bunk bed